Posts for tag: teeth whitening
By Nicollet Mall Dental Arts
March 13, 2018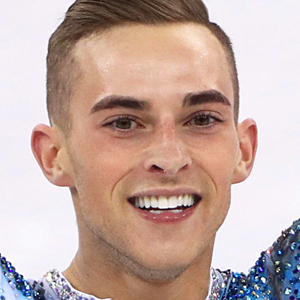 Team USA figure skater Adam Rippon became one of the breakout stars of the 2018 Winter Olympic Games in South Korea last month. But it wasn't just his acrobatics on the ice that dazzled—it was also his bright smile. As it turns out, the 28-year-old skater had prepared for his big moment on the world stage not only by practicing his jumps…but also by whitening his teeth.
Teeth whitening is a great way to prepare for a special day: a wedding, graduation or any time you want to look your best. Compared to many other cosmetic dental treatments, teeth whitening is less expensive and takes fewer office visits to achieve noticeable results.  It all starts with a dental exam, where we will make sure your tooth discoloration is not the result of an underlying dental issue that needs treatment. We can also give you a better idea of what kind of results you can expect from various bleaching methods.
Professional in-office whitening treatments offer the fastest and most dramatic results. Using concentrated bleaching solutions, it's often possible to lighten teeth up to 10 shades in a single hour! Yet we always take care to protect the sensitive soft tissues of your mouth (gums, lips, etc.) from the powerful bleaching solutions.
We can also prepare a take-home kit that will allow you to achieve similar results at home, though the process will take longer (usually a few weeks). We will provide you with bleaching trays that are custom-made from a model of your mouth for a precise fit, along with bleaching gel to use at home. What's great about the trays is that you can give yourself a touchup treatment months (or even years) later by getting another tube of bleach from the dental office.
If you have questions about teeth whitening, please contact us or schedule an appointment for a consultation. You can also learn more by reading the Dear Doctor magazine article "Important Teeth Whitening Questions Answered."
By Nicollet Mall Dental Arts
December 26, 2014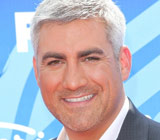 Like many who have risen to the top tier in show business, singer Taylor Hicks found that he needed a few things (besides talent, of course) to really succeed: a willingness to seek out opportunities and work hard; a unique and energetic stage presence; and a bright, appealing smile.
"Everyone wants to have a great smile," Hicks recently told Dear Doctor magazine. "In my business, it's one of the most important things. A lot of what I do is smiling and having fun, being in front of the camera and taking pictures."
To help him keep his smile sparkling, Hicks opts for in-office whitening treatments from his dentist. These treatments are a safe, quick and effective way to lighten teeth by 3 to 8 shades in a single one-hour visit. Best of all, you don't have to be an American Idol winner or a Las Vegas headliner to take advantage of them — in fact, we offer them right here in our own office.
Why choose in-office treatments instead of take-home trays (or over-the-counter products)? While each system can be effective at lightening teeth to some degree, the in-office method offers several distinct advantages. For one, it's the fastest way to get your teeth as bright as they can be; the same lightening that can be achieved in one office visit could take a week when done at home, using custom-made trays and dentist-supplied bleaching solutions — and several weeks with over-the-counter products! So if your time is limited, in-office treatment is the way to go.
Plus, in-office treatments are performed under our direct supervision. That means we can safely use the most powerful whitening gels, and achieve the maximum control over the result. This can be important when you have crowns or replacement teeth such as implants, which Hicks has. Artificial crowns don't whiten like natural teeth, so it's important to get just the right degree of lightening to produce an evenly bright smile.
The bottom line, of course, is the result: a dazzling white smile. "In entertainment, a big, pearly white smile makes a difference," Hicks said. But you don't have to be an entertainer to enjoy the benefits of a brilliant smile — we do it for plenty of "regular folks" too.
So if your smile could use a little brightening, why not call us and schedule an appointment for whitening treatment? You can learn more in the Dear Doctor magazine articles "Teeth Whitening" and "Important Teeth Whitening Questions Answered."
By Nicollet Mall Dental Arts
December 27, 2013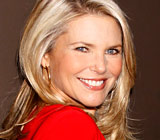 Christie Brinkley's world-famous smile has graced the covers of countless magazines for over 30 years. In fact, in her own words from an interview with Dear Doctor magazine, the supermodel said, "I think my smile was really my passport to success in the modeling industry." And while most of her smile's appeal comes naturally, Christie does give it a boost with good oral hygiene, regular dental checkups and tooth whitening. As Christie says, "When it comes to teeth, keep it as natural as possible. Do not go overboard on whitening. You want your teeth to compliment your face…your friends should not be required to wear sunglasses when you smile!"
Aside from some potential minor side effects such as tooth sensitivity, whitening teeth through bleaching is a relatively inexpensive way to brighten your smile conservatively and successfully. There are three common methods, as described below:
An external or vital approach where "vital" (living) teeth are bleached through direct contact to the tooth's surface.
An internal or non-vital approach where the tooth is whitened from the inside during a root canal treatment.
A combination approach in which both internal and external bleaching techniques are used.
But what causes teeth to become discolored?
Tooth discoloration can be caused by a traumatic blow to your teeth resulting in nerve tissue (pulp) death. However, there can be many other causes: consuming or using products that stain the teeth such as coffee, tea, cola, tobacco products and red wine, to name just a few. Aging is another factor, as it results in changes in the mineral structure of the tooth as the enamel, the outermost layer, loses its beautiful and youthful translucency. Other causes include exposure to high levels of fluoride; tetracycline, an antibiotic, administered during childhood; inherited developmental disorders and jaundice in childhood; and tooth decay.
The good news is that we routinely brighten smiles through tooth whitening. To learn more about brightening your smile, continue reading the Dear Doctor magazine article "Teeth Whitening." Or if you are ready to have your teeth professionally whitened, contact us today to schedule an appointment so that we can conduct a thorough examination and discuss your whitening treatment options. And if you want to read the entire feature article on Christie Brinkley, continue reading "The Secret Behind Christie Brinkley's Supermodel Smile."