Posts for tag: smile makeover
By Nicollet Mall Dental Arts
January 17, 2019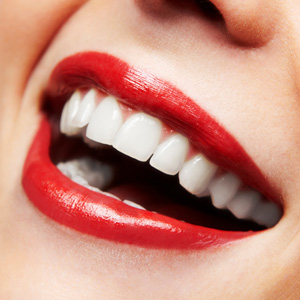 Before you consider cosmetic changes to your smile, ask yourself one question: how's your bite? How your teeth are positioned and aligned doesn't just affect their function — it also affects your appearance. A proper bite is foundational to a beautiful smile — and it deserves your attention first.
Here are 3 important steps for addressing your bite problem on your way to a more attractive smile.
Get an orthodontic evaluation. Only a dentist or orthodontist can determine if your teeth are properly aligned and working well with each other — and if not, why. With their knowledge and expertise they'll be able to tell you what specific bite problem (malocclusion) you have and the best treatment to correct it to support any future cosmetic enhancement.
Consider your tooth-movement options carefully. If you have a malocclusion, your dentist or orthodontist may recommend correction before undertaking other cosmetic work. In most cases, you'll have two choices. The first is traditional metal braces, which uses wires held in place and anchored by brackets cemented to the teeth. They're effective, but must be fixed in place and aren't considered attractive. The other choice is clear aligners, which use custom removable plastic trays worn in sequence to gradually move teeth. They're easier for oral hygiene and are hardly noticeable to others, but may not work in every bite situation.
Don't slack on the retainer phase of treatment. The day will come when the braces or aligners come out of your mouth for good. But your realignment project isn't over — you'll need to wear a retainer appliance for a while. Re-aligned teeth can relapse to their former positions, so it's essential you wear a retainer to keep them where they've been moved. Without a retainer, all the time and effort invested in your bite will have been to no avail.
In a nutshell: get the big picture about your bite, choose the treatment best for you and follow through on every phase. The end result will be a solid platform for the smile you've always dreamed about.
If you would like more information on orthodontic treatments, please contact us or schedule an appointment for a consultation. You can also learn more about this topic by reading the Dear Doctor magazine article "The Magic of Orthodontics: The Original Smile Makeover."
By Nicollet Mall Dental Arts
December 05, 2017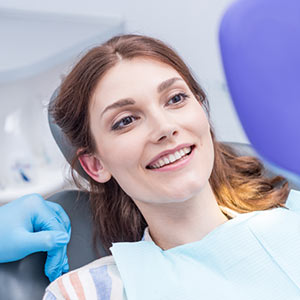 The holidays are a season for giving. At this time of year, lots of us spend hours rushing around, looking for the perfect gifts for people we care about. But sometimes, amidst all the hustle and bustle, it doesn't hurt to step back and think about yourself a little. If a better-looking smile has been on your list but you haven't taken the first steps, the holiday season might be the right time to give yourself a gift.
Many smile problems, like discolored, chipped or uneven teeth, can be resolved with veneers—wafer-thin porcelain shells that cover the front surfaces of teeth. Veneers are custom-made just for you: They can have a pearly luster to match your existing teeth, or be Hollywood-white for a dazzling red-carpet smile. In just a few visits to the dental office, you can have the smile you've always wanted—and a whole new look for the New Year.
If damaged or missing teeth are what's bothering you, you'll be happy to know that there are lots of good options for replacing them. If the tooth's roots are still in good shape, a crown or cap could be the answer. This is a sturdy replacement for the entire visible part of the tooth that not only looks great, but also functions well in your bite—and can last for years to come.
If teeth are missing or can't be saved, we offer several options for replacement, including fixed (non-removable) bridgework and dental implants. A tried-and-true method for replacing one or more missing teeth, bridges are firmly supported by healthy teeth next to the gap in your smile. These teeth must be prepared to receive the bridge by having some of the tooth's surface removed.
Dental implants are today's premier option for tooth replacement. In this high-tech system, a root-like titanium insert, placed directly into the bone beneath the gum, forms a solid anchorage for the visible part of the replacement tooth. Implants look and feel completely natural, and can last for many years. Plus, they don't require any work to be done on nearby teeth.
What kind of smile makeover is right for you? Just ask us! We will be happy to take a look at your smile and recommend a treatment plan. And in this season of generosity, there's no better gift you can give yourself than a bright new smile.
You can learn more about smile makeovers by reading the Dear Doctor magazine article "Beautiful Smiles by Design."
By Nicollet Mall Dental Arts
December 11, 2014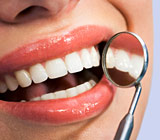 Designing a better smile sometimes requires a change in the size, shape, or color of your teeth. Porcelain laminate veneers (thin layers of dental ceramic material) enhance your appearance by replacing the natural enamel on the outside of your teeth. A veneer is physically bonded to the surface of a tooth, in essence, becoming part of it.
Traditionally, a small amount of the natural tooth enamel is drilled away to allow room for the veneer. But today, in some circumstances, it is possible to use an approach where enamel reduction or preparation is not necessary because the veneers can be bonded directly onto the tooth's natural surface. These are called "Prepless" or "No-prep" veneers, and are used to create aesthetically pleasing and natural looking restorations. An advantage of the prepless procedure is that the process is reversible so that you can give your new smile a "test drive."
You may be a good subject for Prepless veneers if:
Your smile is narrow because the teeth in the sides of your smile are positioned inward and do not show from a frontal view.
There is spacing between your teeth, and the teeth appear too small.
You have a fairly common genetic condition in which one or both of the teeth directly next to the two upper front teeth are very small and peg-shaped.
There is an imbalance between the size of your lips and teeth (large lips and small teeth), which are not in proportion to show off your best smile.
Prepless veneers are probably not for you if:
Your teeth are not aligned properly in your bite.
Your teeth are very crowded, resulting in poor facial profile.
Your teeth are already relatively large or positioned forward.
In these cases you may need to have some form of orthodontic treatment to move your teeth into better position. Sometimes veneers can be used to create an illusion of proper tooth alignment, but some amount of tooth reduction may be required.
We can assess whether prepless veneers are right for you. There is no substitute for an expert dentist's talent and expertise with the various cosmetic techniques available today. These skills combined with a thorough diagnostic evaluation, and a clear understanding of your goals, are the keys to providing you with a successful and beautiful smile.
Contact us today to schedule an appointment or to discuss your questions about cosmetic dentistry. You can also learn more about prepless veneers by reading the Dear Doctor magazine article "Porcelain Veneers Without the Drill."