Posts for: September, 2016
By Nicollet Mall Dental Arts
September 23, 2016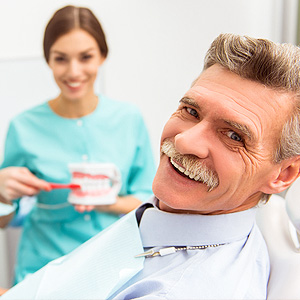 People are choosing dental implants at an increasing rate to replace missing teeth, either as an individual tooth or as a support for other restorations. But unlike other replacement options, we must surgically install the titanium post at the heart of the system directly into the jawbone.
While the term "surgery" might make you nervous, there's nothing at all to worry about. Here's what you need to know about before, during and after this relatively minor procedure.
Before. While the actual procedure is no more complicated than a tooth extraction, it ultimately depends on careful planning beforehand. Using x-ray diagnostics, we prepare a precise surgical guide to help us locate the best position to place them for a successful outcome. We'll also need to check bone volume to make sure there's an adequate amount to securely anchor the implant. If the bone is insufficient you may need bone grafting to build up the site or another replacement option.
During. The actual procedure begins, of course, with local anesthesia to numb the site — you should feel no pain and very minimal discomfort. We access the bone through the gums; often using a surgical guide for alignment, we create a small channel or hole with a sequence of drills that gradually increase the size until it can accommodate the implant. We remove the implants from their sterile packaging and install them immediately into the channel. After confirming their proper positioning with x-rays, we can close the gum tissues over it for protection during healing or attach a healing abutment that extends through the gum tissue thereby avoiding a second surgical procedure.
After. Because we disrupt relatively little of the soft tissue and bone, there's only minimal discomfort afterward easily managed with aspirin, ibuprofen or similar anti-inflammatory medication. We may also prescribe antibiotics to guard against infection while the gums heal. During the next several weeks, the titanium post, which has an affinity to bone, will become more secure as bone cells grow and adhere to it. It's also during this time that a dental lab creates your permanent crown or other restoration that matches the color and tooth shape so it will blend with your other teeth.
This process is complete when we install the final restoration onto the implant. You'll have a new smile and better function.
If you would like more information on dental implants, please contact us or schedule an appointment for a consultation. You can also learn more about this topic by reading the Dear Doctor magazine article "Dental Implant Surgery."
By Nicollet Mall Dental Arts
September 08, 2016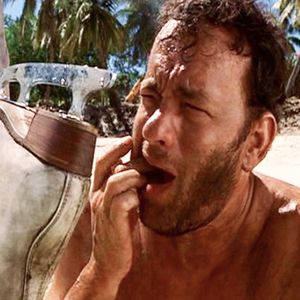 Did you see the move Cast Away starring Tom Hanks? If so, you probably remember the scene where Hanks, stranded on a remote island, knocks out his own abscessed tooth — with an ice skate, no less — to stop the pain. Recently, Dear Doctor TV interviewed Gary Archer, the dental technician who created that special effect and many others.
"They wanted to have an abscess above the tooth with all sorts of gunk and pus and stuff coming out of it," Archer explained. "I met with Tom and I took impressions [of his mouth] and we came up with this wonderful little piece. It just slipped over his own natural teeth." The actor could flick it out with his lower tooth when the time was right during the scene. It ended up looking so real that, as Archer said, "it was not for the easily squeamish!"
That's for sure. But neither is a real abscess, which is an infection that becomes sealed off beneath the gum line. An abscess may result from a trapped piece of food, uncontrolled periodontal (gum) disease, or even an infection deep inside a tooth that has spread to adjacent periodontal tissues. In any case, the condition can cause intense pain due to the pressure that builds up in the pus-filled sac. Prompt treatment is required to relieve the pain, keep the infection from spreading to other areas of the face (or even elsewhere in the body), and prevent tooth loss.
Treatment involves draining the abscess, which usually stops the pain immediately, and then controlling the infection and removing its cause. This may require antibiotics and any of several in-office dental procedures, including gum surgery, a root canal, or a tooth extraction. But if you do have a tooth that can't be saved, we promise we won't remove it with an ice skate!
The best way to prevent an abscess from forming in the first place is to practice conscientious oral hygiene. By brushing your teeth twice each day for two minutes, and flossing at least once a day, you will go a long way towards keeping harmful oral bacteria from thriving in your mouth.
If you have any questions about gum disease or abscesses, please contact us or schedule an appointment for a consultation. You can learn more by reading the Dear Doctor magazine articles "Periodontal (Gum) Abscesses" and "Confusing Tooth Pain."