Posts for: November, 2014
By Nicollet Mall Dental Arts
November 26, 2014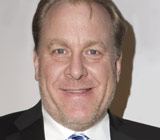 For years, even as tobacco use began to decline and disappear in most settings, professional baseball seemed one of the few exceptions. Now, the tide is finally turning. Recently, the legendary right-hand pitcher Curt Schilling revealed that he had been treated for oral cancer — and said that his chewing tobacco habit was to blame. "I'll go to my grave believing that was why I got [cancer]," Schilling told the Boston Globe.
Schilling isn't the only former player whose oral cancer is blamed on smokeless tobacco. Tony Gwynn, Hall of Famer and beloved coach, recently passed away from oral cancer at the age of 54. His death led to players pledging to give up the habit. But many still use "dip" or "snuff," thinking perhaps it's not so bad after all.
In fact, nothing could be further from the truth. With nicotine as its active ingredient, chewing tobacco can be just as addictive as cigarettes. Not only is nicotine addictive, it also increases heart rate and blood pressure, constricts the arteries, and affects the body in other ways. In addition to nicotine, chewing tobacco contains about 30 other chemicals known to cause cancer.
Tobacco use of any kind is a major risk factor for oral cancer. While it isn't as well-known as some other types of cancer, oral cancer can be just as deadly. About 43,000 people in the U.S. are diagnosed with it each year — and the 5-year survival rate is just 57%. One reason for the relatively low survival rate is that oral cancer isn't usually detected until it has reached a later stage, when it's much harder to treat.
What can you do to reduce your risk for oral cancer? Clearly, you should stop using tobacco products of any kind. Moderating your intake of alcohol, and eating more plant foods and less red meat can also have an impact. And don't forget to have regular dental checkups: cancer's warning signs can often be recognized in an oral examination — and early detection can boost survival rates to 80-90 percent.
How does Schilling feel about chewing tobacco now? "I lost my sense of smell, my taste buds for the most part. I had gum issues, they bled, all this other stuff," he told the Globe. "I wish I could go back and never have dipped. Not once."
If you have questions about oral cancer or cancer prevention, contact us or schedule an appointment for a consultation. You can learn more in the Dear Doctor magazine articles "Chewing Tobacco" and "Diet and Prevention of Oral Cancer."
By Nicollet Mall Dental Arts
November 11, 2014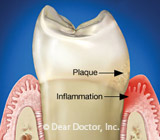 Do you frequently experience bleeding gums during your daily brushing routine? You might assume that you are brushing too hard and that this bleeding is normal. However, you should know that any bleeding of gum tissue is abnormal and should be considered a potential sign of gum disease.
Gum tissues usually bleed because of dental plaque buildup from poor oral hygiene practices. When the plaque is left around the gum line for a long period of time, 24 hours or more, the gum tissues respond by becoming inflamed — this can quickly become a chronic inflammation.
Here are some other warning signs of gum disease:
Bad Breath. Bad breath is one of the most common signs of gum disease. This is especially true for those who do not floss, because plaque collects in the protected areas between the teeth making them especially prone to gum inflammation. This plaque often produces a pungent smell that causes bad breath.
Red or Sensitive Gums. If you look closely in the mirror, you might see redness of the gums. It may also seem as if your gums are swollen, and in more advanced cases, this can lead to receding gums. Finally, you might notice gum sensitivity when you brush or a sensitivity to hot and cold.
Tooth Loss. If this disease goes untreated, over time, bone loss will cause loose teeth, movement or migration of the teeth into a new and unstable position, and ultimately tooth loss. The rate of progression will depend upon the type of gum disease that you have.
Painful Gums. Once you start to feel acute pain and extremely sore gums, this may mean you have developed a periodontal abscess. When this happens, the bacteria are walled off inside a gum "pocket," and since your body's defenses are overwhelmed, there is a battle between the bacteria in that pocket and your body's defense mechanisms. The result is a collection of pus and extra bone loss. Your gums will be sore, swollen, red and may even discharge pus.
As you can see, the further the disease progresses, the greater the amount of pain and damage that will occur. Therefore, upon the first sign of gum disease, such as bleeding gums, you should schedule an appointment with us immediately.
If you would like more information about gum disease, please contact us. You can also learn more by reading the Dear Doctor magazine article "Warning Signs of Gum Disease."