Posts for: February, 2014
By Nicollet Mall Dental Arts
February 21, 2014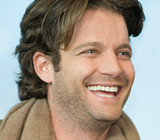 Prior to his first appearance on the Oprah Winfrey show, interior designer Nate Berkus knew immediately that he was not there to pick sofa colors and paint chips. Instead, he was there to lift people up through the way they live. And boy, did he do just that. Over the next eight years, Berkus completed 127 makeovers and became one of America's most beloved go-to guys for inspiration on the latest design trends.
During a recent interview with Dear Doctor magazine, Nate discussed his career as well as his oral healthcare. He credits his dazzling all-natural smile — no cosmetic dentistry here — to the treatments he received as a child from his dentist. "I'm grateful for having been given fluoride treatments and sealants as a child." He then added that, "healthy habits should start at a young age." Nate is still in the habit of brushing his teeth two or three times a day. As for flossing his teeth, he credits his dentist with the advice he still follows: "Floss the ones you want to keep."
Many parents and caregivers may not be aware of the important role fluoride treatments play in protecting children's teeth. Fluoride has the unique ability to strengthen tooth enamel, the hardest substance found in nature. Depending on where you live, you may have fluoridated tap water. You may also have fluoride in your toothpaste, depending on the brand you use. Both of these are beneficial, but sometimes we recommend additional fluoride treatments based on the specific needs of your children. Why? The concentrations of the topical fluorides we typically apply are much higher than what is found in toothpastes, and we apply them for a longer period of time. For example, we often apply them for four minutes per treatment session.
To learn more about fluoride treatments, contact us today to schedule an appointment so that we can conduct a thorough examination, discuss any questions you have as well as what treatment options will be best for you or your child. Or to learn more about fluoride treatments now, you can continue reading the Dear Doctor magazine article "Topical Fluoride." And to read the entire interview with Nate Berkus, please see the Dear Doctor magazine article "Nate Berkus."
By Nicollet Mall Dental Arts
February 05, 2014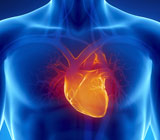 Your body's organ systems are interlinked — what happens in one system may affect another. An example of this is the interrelationship between periodontal (gum) disease and cardiovascular disease (CVD).
Medicine has discovered a common link between these two different conditions — inflammation. A result of the body's defense mechanisms, chronic inflammation is damaging to both your mouth and your heart. Inflammation can destroy the gum's soft tissue and underlying bone and lead to tooth loss. In the cardiovascular system, inflammation can begin and accelerate the buildup of plaque within arterial blood vessels (atherosclerosis). This inhibits the flow of oxygenated blood to both the heart and brain, which sets the stage for a heart attack or stroke.
Gum disease begins with poor oral hygiene. When brushing and flossing aren't performed on a regular basis, or not performed adequately, it allows a thin layer of bacterial plaque called biofilm to build up on the teeth. The bacteria cause infection in the soft tissues of the gum that triggers the chronic inflammation. Because it's often unaccompanied by other signs of infection like fever, a patient may not even be aware of it. There's evidence now that inflammation caused by moderate to severe gum disease can contribute to a similar response in blood vessels.
We can treat the gum disease and reduce or eliminate the inflammation. This first requires the removal of all plaque and calculus (harder deposits) on the teeth, down to the root level. It may require surgery to access these areas and to help regenerate some of the lost tissue and bone that support the teeth. It's also important to institute proper oral hygiene — effective daily brushing and flossing, semi-annual office cleanings and checkups.
In a similar way, you should address signs of inflammation in your cardiovascular system, including blood pressure management and the control of LDL (bad) cholesterol. Because both gum disease and CVD share many of the same risk factors, you can positively impact both your oral and general health by eating more nutritional foods, engaging in regular exercise and quitting tobacco products.
Treating any symptom of inflammation is important to improving your total health. By bringing gum disease and its accompanying inflammation under control, you may in turn help your heart and blood vessels.
If you would like more information on the relationship between heart and gum diseases, please contact us or schedule an appointment for a consultation. You can also learn more about this topic by reading the Dear Doctor magazine article "The Link Between Heart & Gum Diseases."